About Family EQ

Family EQ is an innovative life changing SaaS product. It is geared towards reducing the stress that primary care givers have when taking care of people with special needs. Other applications include helping primary care givers in other patient and life scenarios. The product is a survey based tool that creates unique action plans based on the responders for that patient or special needs person. The primary care giver is able to have 5 other people contribute to the survey and have the custom action plans reflect their responses as well for a comprehensive approach.
Planning
The team at Family EQ started this several years ago in a paper survey method. Working with several counties and social workers in Ohio, the survey method was refined in several iterations with hundreds of end users as expert researchers tailored the product to the best outcomes for the families being served.
Sound Press was privileged to be a part of this project in the beginning stages, and grateful to be able to take this well used and needed product into the digital age. Our process of pursuing good UX/UI along with best practices in SaaS development have resulted in a wonderful new launch of the digital SaaS product.
Website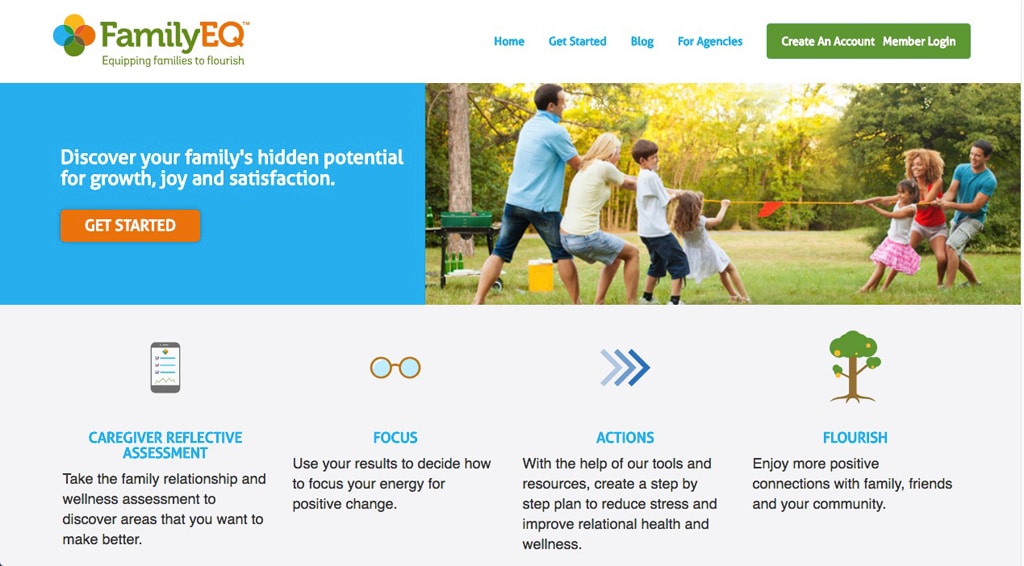 With this new launch, we're able to now do campaigns in social media and search to grow our paid user base. Using targeting to specific demographics, Sound Press has developed target advertising in each channel platform to introduce this new innovative product.
If you or someone you know is a primary care giver to someone with with special needs, please take a look at FamilyEQ.us for a revolutionary new product that could significantly reduce the stress associated with that care.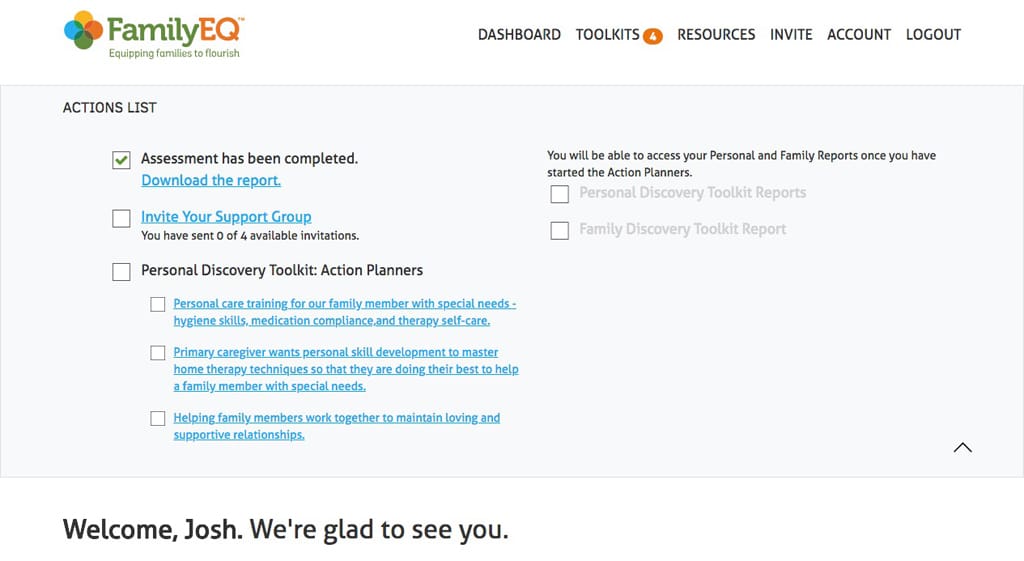 "There are a lot of web design firms that have sound methodologies and good people and can build a good website for a company. That's not Sound Press. They're much more than that. They've got a solid approach and a talented team. But, what makes them unique is going the extra mile to truly understand you so they can build a website (and other communication vehicles) that tell your unique story in the most compelling way. They're a business partner and not just a service provider."
Pioneer Cladding & Glazing - Director of Business Development, Coleman Jones
"I wanted to write today to thank you for your enormous help and that of the staff at Sound Press. The ability to provide today's customers with a user friendly and informative website is integral to the success of any company in the 21st century. Sound Press has indeed been indispensable in providing just that for us at H&H. Along with your informative suggestions and high quality design, it is your availability to answer questions (and patience when they have been asked more than once) and provide insightful solutions that makes Sound Press so valuable. Thanks again."

H&H Wholesale Parts - Marketing Administrator, Patrick Brown
"We were in a jam. Less than 2 months to go for our first exhibition show of a new product we were rolling out. Then enters Adam and SoundPress. They were awesome!! In a time that most would have said simply was not practically possible, SoundPress not only had us 'show-ready', but provided film clips and great branding that made us look like we had been around for decades.

Since then, that very same product has turned into a line of products which needed new branding. Again, SoundPress came through with incredible branding, feel, and look. Need branding or professional presentation while working with an organization with very high integrity – and just fun to work with?? In my experience, SoundPress is the way to go!"

Bruetta - President, Rob Stease