Sound Press Wins 2018 W3 Award for Website Design
Cincinnati, OH – (November 6, 2018) – The Winners of the 13th Annual W3 Awards have been announced by the Academy of Interactive and Visual Arts today. Receiving over 5,000 entries from across the globe, the W3 Awards honors outstanding Websites, Web Marketing, Web Video, Mobile Sites/Apps & Social content created by some of the best interactive agencies, designers, and creators worldwide.
Sound Press was privileged to be awarded again, this time a silver medal from the W3 awards for a recent client, Avaria. Avaria is a manufacturer of illumination, fragrance and home décor products across a variety of collections, finishes, seasons, price points, and packaging concepts.
Sound Press won the award for Websites – Visual Appeal and Aesthetics.
https://avariahome.com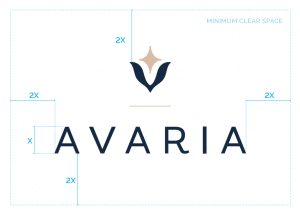 Sound Press partnered with business building experts at reALIGN for Results to rebrand the company, creating a new name and brand identity. Thru a process of several rounds of design, discussions, and feedback, Sound Press arrived at a wonderful brand mark and type set. The brand mark speaks to their demographic with elegance and design aspects that reinforce the product sets and company culture of helping their customers succeed.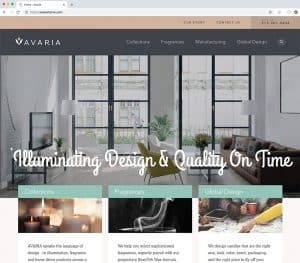 The Website design was an artistic process making use of the brand guide Sound Press created with all the colors of the brand including secondary color pallets. Making good use of manufacturer's photos and product designs in a variety of settings helped the products stand out and give an aesthetic that obviously was pleasing to the W3 Award judging panels, as well as our client.
In its thirteenth season, the W3 Awards received over 5,000 entries from Advertising agencies, PR Firms, Interactive Agencies, In-house creative professionals, Web Designers, Graphic Designers, and Web Enthusiasts.
The W3 Awards is sanctioned and judged by the Academy of Interactive and Visual Arts, an invitation- only body consisting of top-tier professionals from a "Who's Who" of acclaimed media, advertising, and marketing firms. Please visit www.aiva.org for a full member list and additional information.
Sound Press is thrilled to have been chosen from among such a high level of agencies and Fortune 500 companies that submitted. Sound Press strives to do good work, and it's always nice to have a 3rd party such as W3 Awards affirm that we do indeed do Award Winning work.
Click here to see the award listing on W3 Awards site.